Wreathed In Dreams 'The Songs of Silhouette Moon' Book
£

3.99
Sold out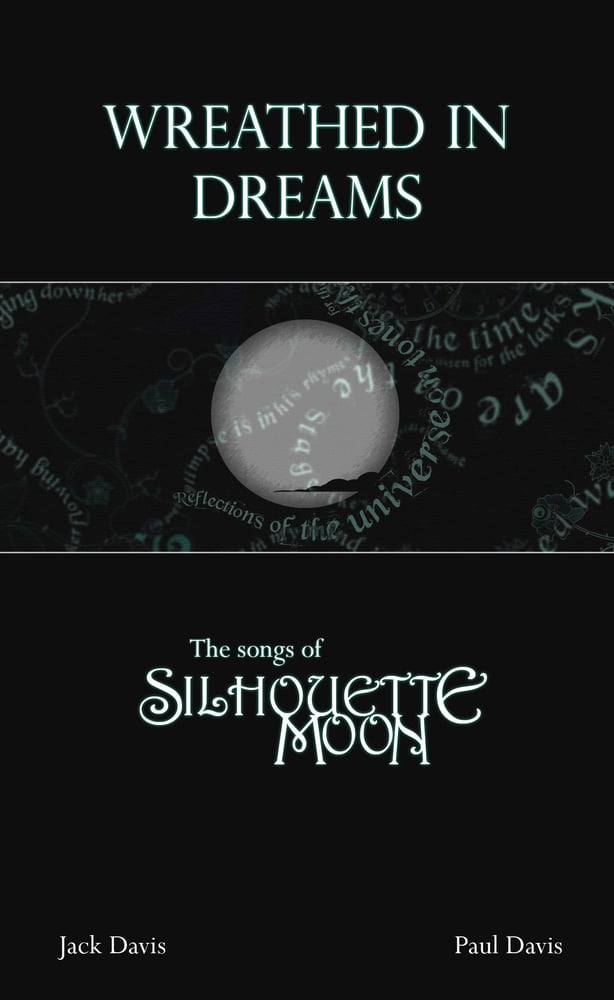 'I looked down and out across this great mass of ocean water as we were carving our way through the waves at close to 20 knots. There was no land or coast line in sight, just simply the open air, the glistening stars, and a surrounding ever deepening darkness. All of which seemed as real to me then as they did when I was writing the lyrics for the track Sea in the previous year.' - Jack Davis from the introduction.
A direct account of how the progressive rock album Silhouette Moon was created. The brothers Jack and Paul Davis offer insight into what inspired particular phrases and passages of music and what the album serves to represent. Includes illustrations by Paul Davis and complete album lyrics.
98 pages - Paperback.
Excerpt from the chapter 'Windows In The Wall':
We returned from recording over at the Monkey Puzzle House where we recorded all the guitars, bass and drums; full of excitement and optimism that we could get the project wrapped up by the end of the year and it was difficult to find a time when we would all be available to go and record the vocals. I think it was a question of next month or six months down the line ... Choosing the 'next month' option placed a real intensive focus on the lyrics to get them ready in time. I remember drifting so deeply into a thought that eventually I would stop breathing. This was a strange experience, to sink so far into your imagination only to ride the layers back to the surface by the need to inhale. But it was an experience that would frequently occur over the two weeks. It was actually what inspired the opening lines to Ballad of Night.
'Sometimes in the evening late,
I drift between unconsciousness and fate;
and when a breath redefines my aim
I come around again.'